Best Restaurants in Indirapuram
If you're a foodie, you've probably noticed the changes that have occurred in our lovely city. As Indirapuram grows in population, a slew of new restaurants have sprouted throughout the city. Now, not all of them are fine, so don't go to the first one that comes up when you search for "restaurants Indirapuram" on Google! We've compiled a list of the best Indirapuram restaurants to make your job easier. Here are the best among them:
Pind Balluchi Indirapuram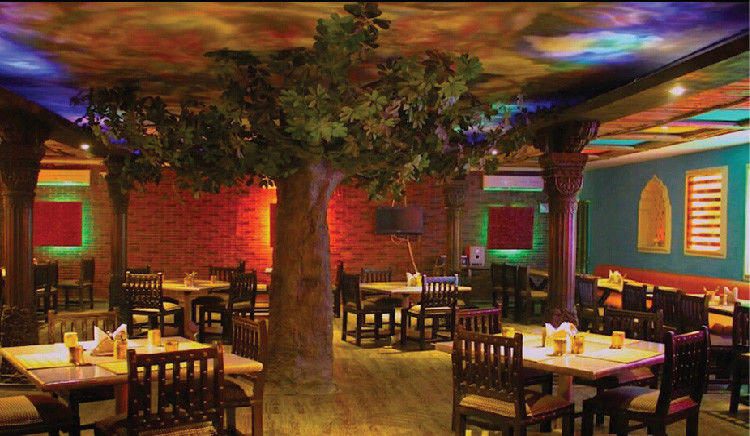 It's not every day that you walk into a restaurant and immediately recognise that this is a spot you'll return to. That place is Pind Balluchi. The staff was especially pleasant and courteous, and they were eager to answer our questions. The decor is simple, but it has a lot of effect. It would be an understatement to say that the food is delicious. But, in the end, it's the specific, distinct "vibe" of this restaurant that sets it apart from other Indirapuram restaurants. It's impossible to put into sentences, no matter how hard we try (and that we are). Want to go right now? This is how you go about doing it:

Address: Shop 353, 1st Floor Habitat centre, Block J, Indirapuram, Ghaziabad, Uttar Pradesh 201014
Phone: 097110 69063
Bercos Indirapuram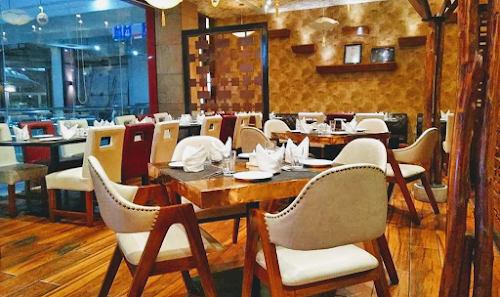 Many terms can be used to define Bercos Indirapuram, which is situated in the Indirapuram Habitat Centre. We've decided to call it an "experience." You'll immediately notice why Bercos stands out among the Indirapuram restaurants the moment you walk in. The atmosphere and interior design are among the most distinctive in the genre. And the food is simply mouth-watering. No matter if you're a vegetarian or a non-vegetarian, you'll find enough to satisfy your hunger here. We have no reservations in declaring that Bercos is the clear leader in the race for Indirapuram's best restaurant. Here's how to get in touch with them:

Address: 1st floor, habitat centre, 18, Dr Sushila Naiyar Marg, Vaibhav Khand, Indirapuram, Ghaziabad, Uttar Pradesh 201010

Desi Kalika Hut Indirapuram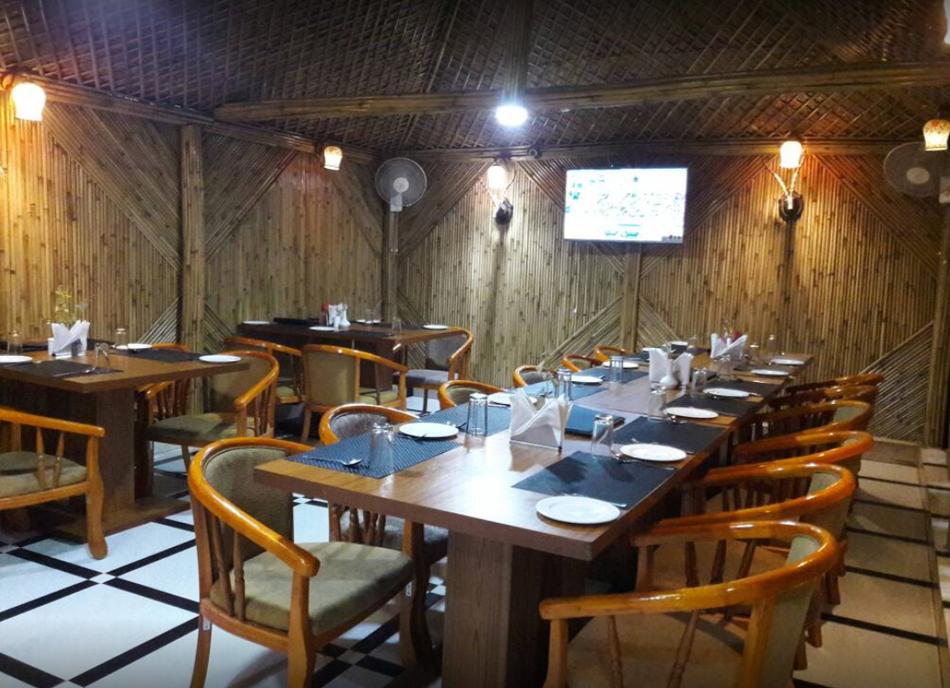 This lovely restaurant, located oposite Jaipuria Sunrise Plaza, is a foodie's dream come true. It's roomy, and the interior is absolutely stunning. It also manages to send off a warm and relaxing vibe. It's as relaxing to eat here as it is to see the sunset. Desi Kalika Hut has rapidly become one of our favourites, thanks to its diverse menu. The staff is extremely knowledgeable about the food, and you can easily customise your orders. You can unwind and enjoy your meal here while watching the world outside the glass doors go by at breakneck speed. Here's what you need to know to get there:

Address: Plot No 74, Ahinsa Khand-2, Opp. Jaipuria Sunrise Plaza, Indirapuram, Ghaziabad, Uttar Pradesh 201010
Phone: 0120 433 3334
Barbeque Village Indirapuram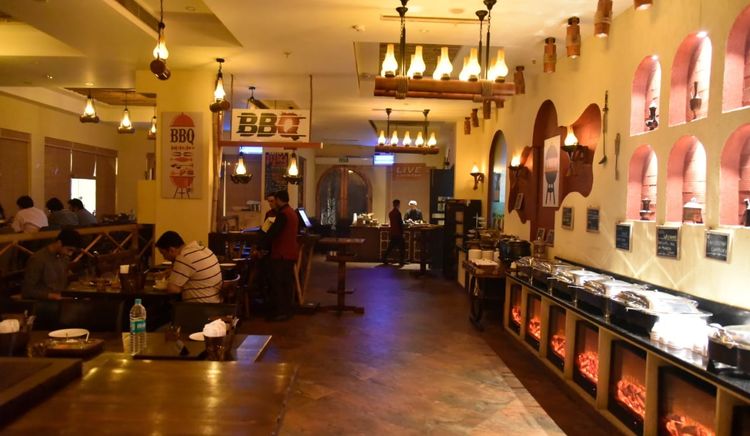 If you love good food, you would definitely love Barbeque Village. Our group had a great time trying out this restaurant. The atmosphere, which is one of our (and we're sure your) top considerations when rating a restaurant, is simply outstanding. The non-vegetarian fare is incredible, and we give it our seal of approval. The staff is pleasant, and the wait time is comparable to, if not better than, that of other cafes; there is no excuse not to visit this establishment. We have no doubt that Barbeque Village is one of the best Indirapuram restaurants, given the large number of restaurants we visited for the purposes of this list. Here's what you need to know:

Address: A-B Block, 2nd floor, Indirapuram Habitat Centre, Ghaziabad, Uttar Pradesh 201010
Phone: 088003 03303
Noon Mirch Indirapuram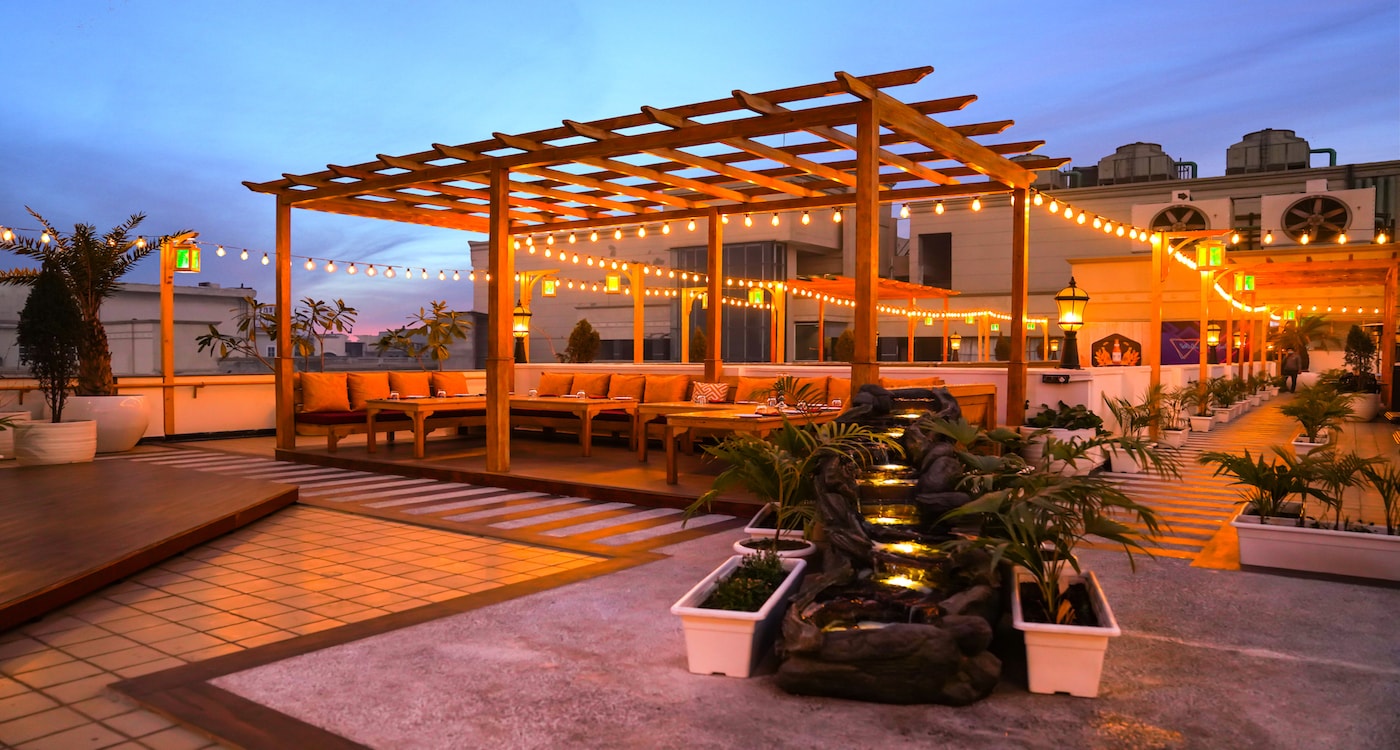 In our opinion (and they are the only ones that really matter), Noon Mirch is one place that you should definitely check out if you have the time. Located at D Mall, Noon Mirch has everything you might want in a restaurant. Fantastic food? Yes. Staff members who are willing to help? Yes. A stunning, but understated aesthetic ambiance? Yes. What else do you ask for? Our team had a great time in that place. And we're confident that if you go with your mates, you'll have a similar experience. And, as a bonus tip from us, make sure to order their drinks. They're fantastic. Are you excited to visit Noon Mirch? Here's how to get in touch with them:

Address: 3rd Floor, D Mall, Indirapuram, Ghaziabad, Uttar Pradesh 201014
Phone: 089292 07545
---
So, that was it! Now you know what are the best restaurants in Indirapuram. Liked it? Great! Check our other articles here. And if you think someone needs this information, don't hesitate to share this page on WhatsApp, Facebook or even through word-of-mouth.