Best cafes in Indirapuram
If you are a foodie, then you would have surely noticed the change that's been happening in our lovely city. As Indirapuram is urbanising, a bunch of cafes have been popping up all over the city. Now, not all of them are good, so you shouldn't just go to the first one that pops up when you google "cafe Indirapuram"! To make your job easier, we have compiled a list of the best Indirapuram cafes. Here you go:
Cafe 99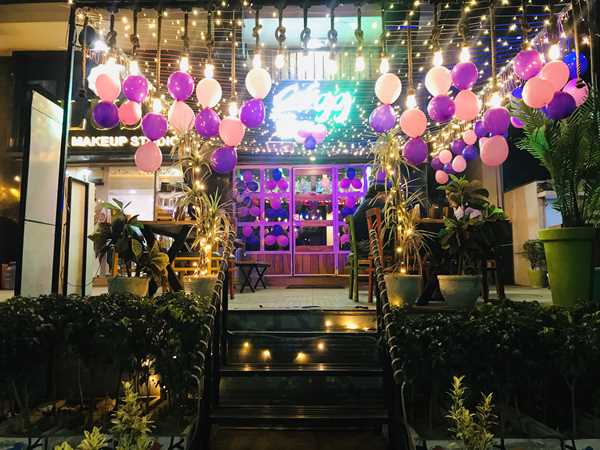 Cafe 99 is definitely a foodie's delight. The team at BestinIndirapuram had a blast while testing out this café. The ambience, which is one of our (and we're sure yours also) most important factors when rating a café, is simply next-level. The non-veg food is out of this world, and surely has our seal of approval. The staff is polite, the waiting time is at par with other cafes, if not better; there really is not a reason for you to not try out this café. Given the vast number of cafes we went to for this list, we have no doubts when saying that Cafe 99 is one of the best Indirapuram cafes. Here's all the information you need:

Address: Shop No 24, GC Grand Street, Vaibhav Khand, Indirapuram, Ghaziabad, Uttar Pradesh 201014

Reader's Cafe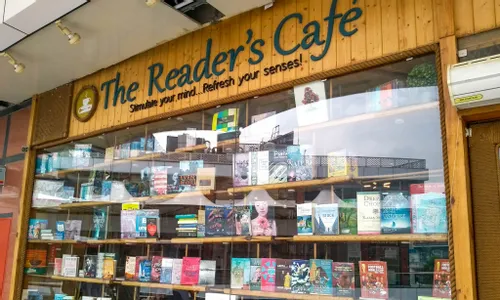 This beautiful café, located at the Indirapuram Habitat Centre, is simply a reader's delight. It's spacious and the interior is simply drop-dead gorgeous. It also somehow manages to give a homely and peaceful vibe. Having a meal here is as soothing as watching a sunset. With a diverse menu, the Reader's Cafe has managed to quickly became a favourite of ours. The staff really knows the details about the food; customization is easily done to your orders. Here, you can relax and eat your food, while watching the world outside the glass doors go on at its rapid pace. To reach there, here's all the information you need:

Address: First Floor, B-208-212, Indirapuram Habitat Centre Plot No 16, Ahinsa Khand 1, Ghaziabad, Uttar Pradesh 201014
Phone: 092050 06361
Time Out Cafe, Indirapuram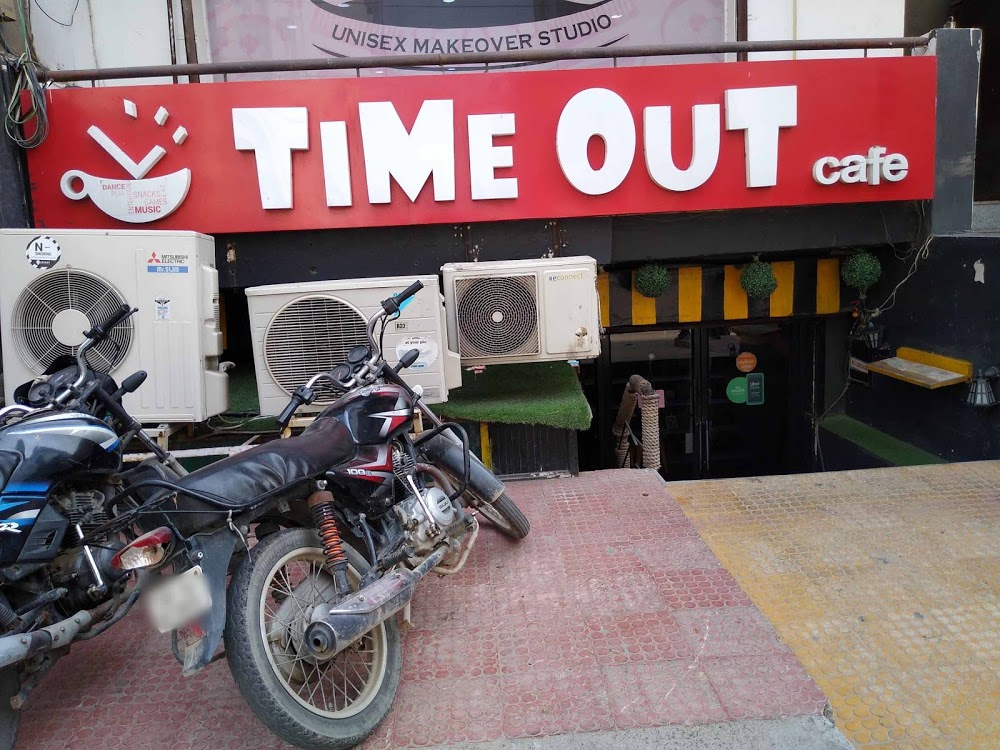 It's not every day that you stumble into a café, and know right away, that this is a place you would be visiting more than once. Time Out Cafe is that place. The staff's particularly delightful and polite, and they were more than happy to answer our queries. The décor's minimalistic, yet immensely powerful. And to say that the food is tasty would be an understatement. But in the end, what makes this café unique among other Indirapuram cafes, is the definite, distinctive, "vibe". It can't be really summed in words, no matter how hard we try (and we're trying). Want to visit right away? Here's how you can go about doing that:

Address: Plot No. 22, Mall Road, Near Ashiana Green, Ahinsa Khand 2, Indirapuram, Ghaziabad, Uttar Pradesh 201014
Phone: 0120 434 5283
Woodbox Indirapuram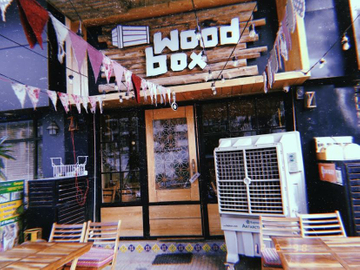 Woodbox Cafe, located at the prime destination of GC Grand Street, can be described using many different words. We choose to describe it as an "experience". Right from the moment you enter, you would be able to see why Woodbox stands out in a crowd of Indirapuram cafes. The ambience and the interior decor is one of the most unique in its category. And the food is simply mouth-watering. Be it veg or non-veg, you will find much to fulfill your appetite here. We have no qualms in saying that in a race for the title of the best café in Indirapuram, Woodbox Cafe is surely a frontrunner. Here is their contact information:

Address: GC Grand Tower, Shop 22, Middle Cir, Vaibhav Khand, Indirapuram, Ghaziabad, Uttar Pradesh 201014
Phone: 095551 96283
Beer House Cafe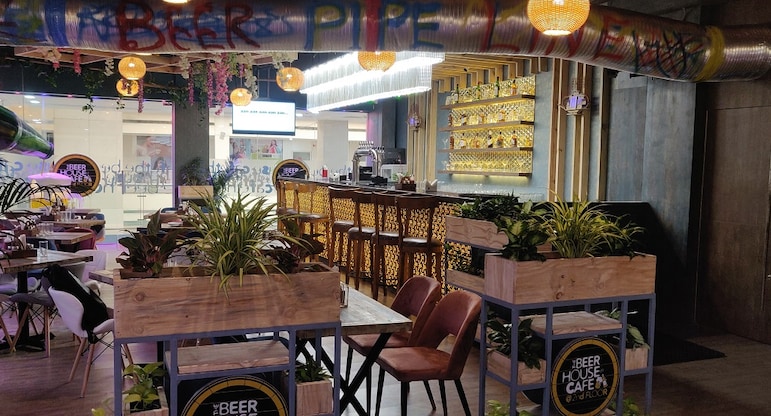 Last, but definitely not the least in our books (and they are the only ones that really matter), is the Beer House Cafe. Located inside Shipra mall, the Beer House Cafe gives you everything you would want in a café. Great food? Check. Helpful staff? Check. An amazing yet somehow low-key aesthetic ambience? Check. What more could you want? The team behind BestinIndirapuram had a total blast in that place. And we're sure that you would also have a similar experience if you go there with your gang. And a bonus little tip from our side – Definitely order their drinks. They are divine. Can't wait to check out Beer House Cafe? Here's how you reach them:

Address: 2nd floor Shipra mall, Indirapuram, Ghaziabad, Uttar Pradesh 201014
Phone: 0120 455 2299
---
So, that was it! Now you know what are the best cafes in Indirapuram. Liked it? Great! Check our other articles here. And if you think someone needs this information, don't hesitate to share this page on WhatsApp, Facebook or even through word-of-mouth.